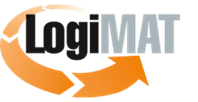 LogiMAT is the largest European international trade fair for intralogistics and process management. Visit DenseStorage in hall 3, booth 3D75. The highlights are:
Lates developments of applications for System Integrators.
Introduction of the GTS system, an extreme fast Shuttle type of Automated Storage and Retrieval System based on i-Collector technology.
Introduction of the SAS application, based on the Version 1 concept of i-collector. Ideal for greatly expanding the possibilities of your sorter. Ideal for existing situations (Brown Field).