GTS
Our i-Collector system – GTS is an extreme fast, -Shuttle type of automated storage and retrieval system for a wide variety of bins, trays, and other small loads. Its designed to provide a high density storage combined with a high throughput.  The interaction with the sorting algorithms and the elevators of the In& Output section block creates a sorting and sequencing function with an average capacity of 1000 ins & outs per section.
The flexibility of the GTS shuttle system is what it makes unique in combination with the high requirements of storage and capacity. Ideal for fast mover applications.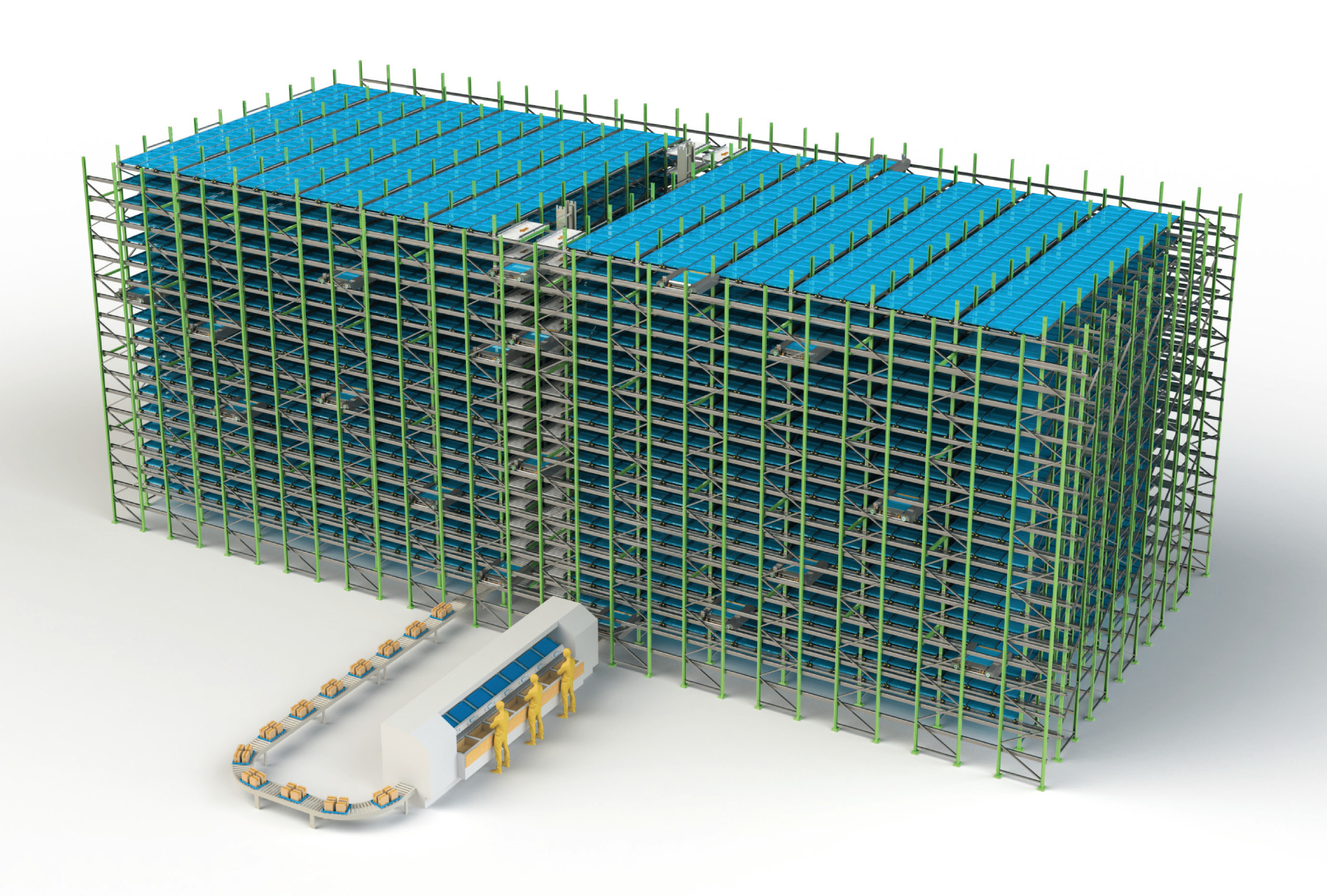 Specification:
Buffer storage with sorting algorithms based on flexible orientated location management specific for sequencing interaction with the elevators.
Suitable for a wide variety of bins, trays, and other small loads:

Basic dimension: 600×400 mm 600×800 mm, 640x425mm,
Different dimensions on request.

Capacity range:

Up to 750 – 1.000 In & Outs / per hour/ per In & Out section.

Number of storage locations: from 10.000 to around 100.000
Expandable concept, the In&Out section block can be added in a later phase.
Applicable for e.g.

Storage / Random buffer functionality,
Applicable for high volume storage,
Applicalbe as high performance system.