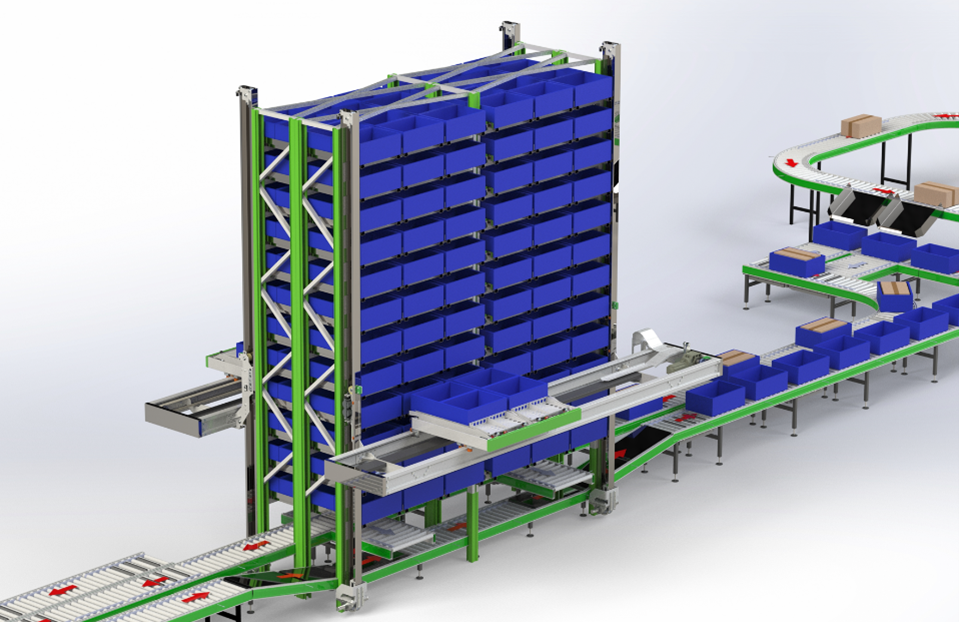 SAS PARCEL
Specification:
Buffer storage with sorting algorithms based on flexible orientated location management specific for sequencing
Suitable for bins and trays, and other small loads:

Basic dimension: 600x400mm
Different dimensions on request,

Capacity range:

400 – 900 In & Outs / per hour / Sequence.

Number of storage locations: around 1.000 – 3.000
Very suitable for brownfield situations.
Applicable for e.g.

Upgrading the amount of destinations at an item sorter,
Creating flexible destinations at a sorter,
Disconnecting processes & time windows.